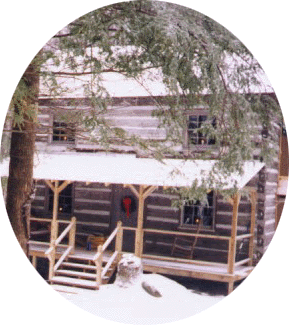 Our historical Homestead Cottage is a one hundred and fifty year old 2 story chestnut log cabin that has been lovingly restored in an effort to preserve it's rustic charm. Homestead Cottage borders the Great Smoky Mountains National Park near the Albright Trail, and is perfect for the hiking enthusiast.

2 persons- $110.00 to $135.00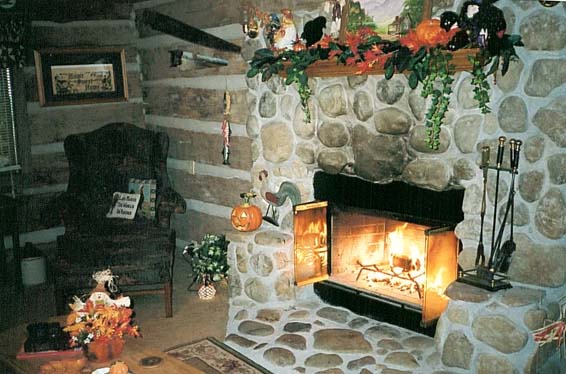 Enjoy the cozy fire crackling in the mountain stone fireplace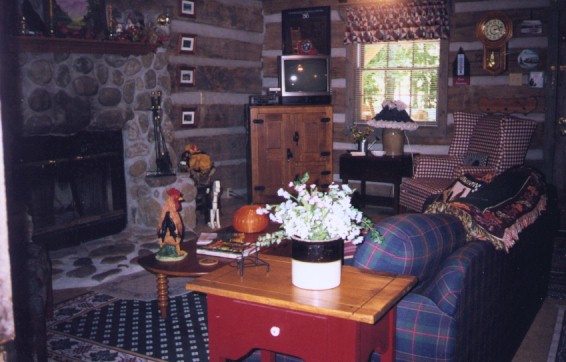 or lay back on the queen sleeper sofa and watch tv on the satellite system. (Complete with VCR, stereo and CD player!)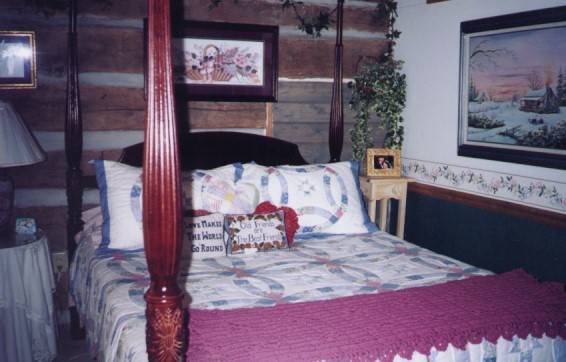 The Homestead Cottage has two and a half bedrooms and two full baths.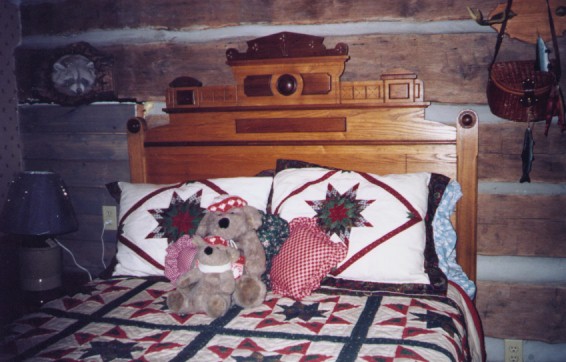 The second bedroom is decorated with antique Eastlake furnishings, for those of you in the "know".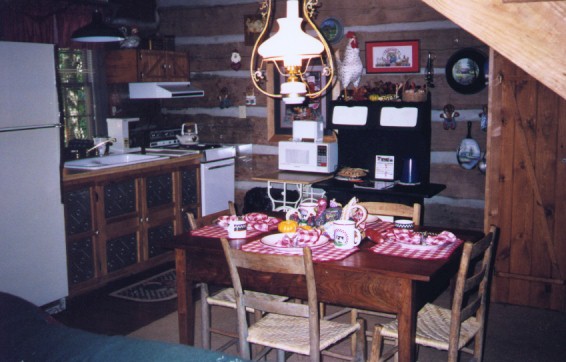 The kitchen is fully equipped with a microwave and coffee maker,and there is a washer and dryer for your added convenience. It is decorated with an antique pie safe, a water pump and an authentic circa 1890 stove...for atmosphere! (We have more modern appliances for actual use!)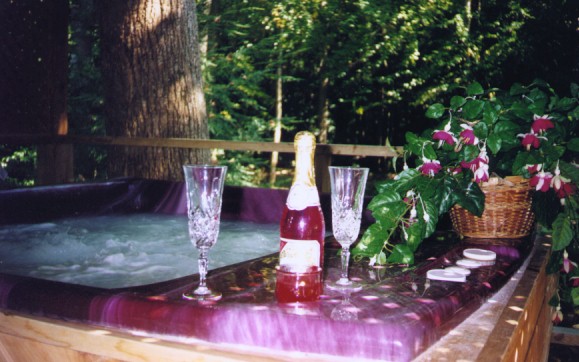 Enjoy a dip in our large outdoor hot tub, which is located in the gazebo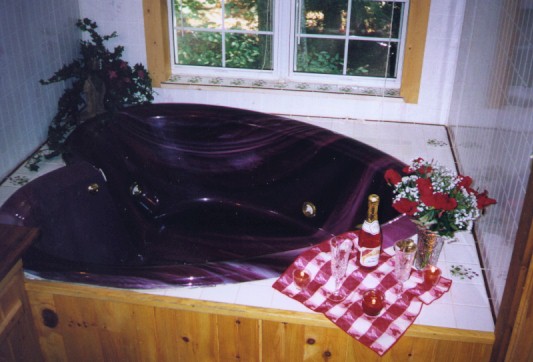 or take a relaxing break in our luxurious heart shaped jacuzzi spa.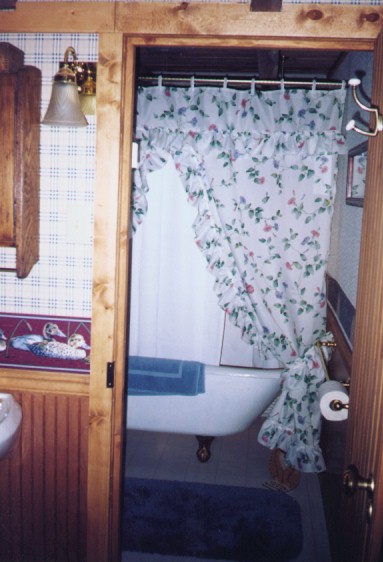 Or if you prefer, wash away your worries in one of our clubfoot bathtubs!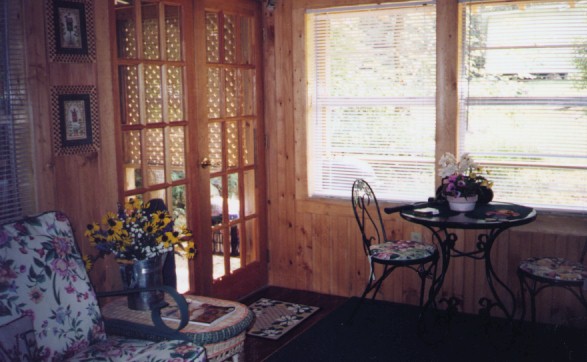 Enjoy sitting in our large sunroom, or take a stroll out to the porch for a relaxing rock on a swing.
Either way you look at it, Homestead Cottage has that special touch for making your vacation dreams come true. It comfortably sleeps up to 7 people. Call to book Homestead Cottage for your next vacation!

owned and operated by:
Allen and Sarah Law
P.O.Box 1143
Gatlinburg, TN 37738
PHONE: 423-487-3370
1 Cor. 13:4




Please take a virtual tour of our cabins by clicking on the links below:





| OLD BUCK | HOMESTEAD COTTAGE |
| SARAH SAYS | RESERVATION INFORMATION | HOME |
We know folks like to send us mail, and you can do so by clicking the link, but we really prefer phone calls because it's so much more personal!