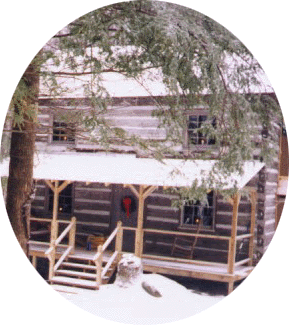 Country Elegance Cabins specializes in providing you with the perfect setting for your particular passion. Whether your passion is to spend your days fishing for trout in the nearby stream, your evenings counting the stars from your hot tub, or even if you want to spend your time communing with nature and restoring your soul, we have the right location for you! Our unique cabins have just the right elements of privacy, luxury, coziness and serenity.
What's your passion?

owned and operated by:
Allen and Sarah Law
P.O.Box 1143
Gatlinburg, TN 37738
PHONE: 423-487-3370
1 Cor. 13:4




Please take a virtual tour of our cabins by clicking on the links below:





| OLD BUCK | HOMESTEAD COTTAGE |
| SARAH SAYS | RESERVATION INFORMATION | HOME |
We know folks like to send us mail, and you can do so by clicking the link, but we really prefer phone calls because it's so much more personal!